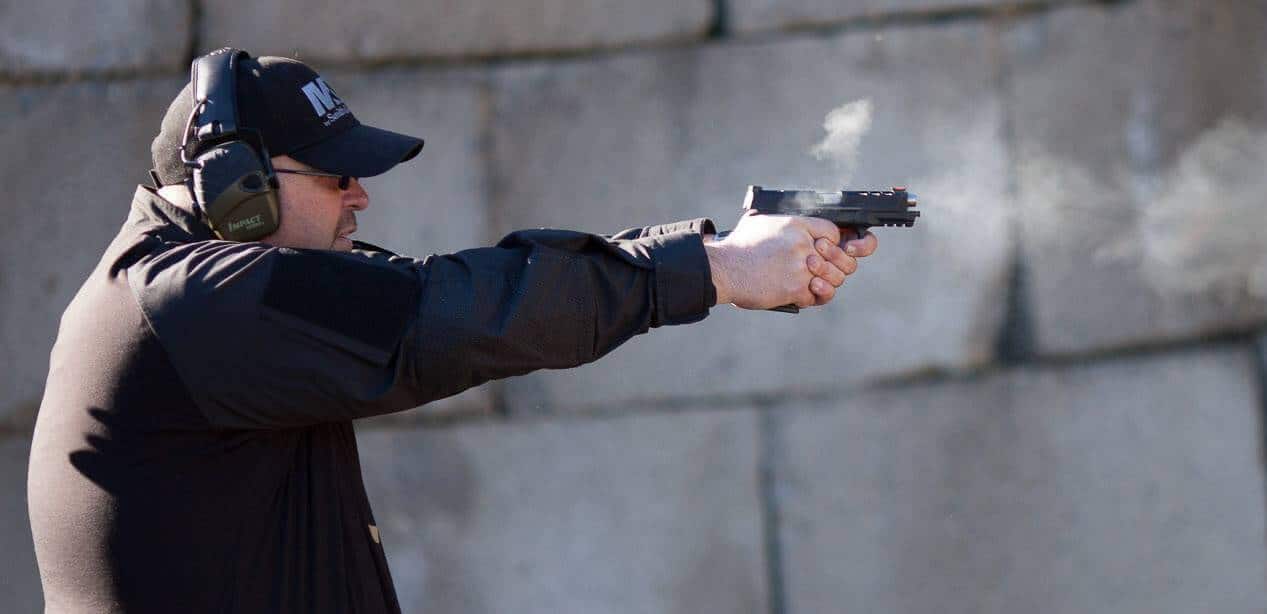 Please Welcome Our Newest Partner at ONE on ONE Firearms
ONE on ONE Firearms is proud to announce that the company added a new member to our company ownership group. Ryan Harrigan joins company founder Joe Truesdale, and current company partners Sean Young and Fred Mowrey as partners at ONE on ONE Firearms LLC. Ryan is no stranger to ONE on ONE Firearms' students. If you've completed a firearms training class or California CCW class with us in the past 14 months. This is because Ryan has been working with the company since late 2016 as an Assistant Instructor on the range.
As with all of our principal owners, Ryan is also an avid competitive shooter. In addition to coming aboard as one of the co-owners of the Company, he will be joining the ranks of the ONE on ONE Firearms competition shooting team as well. Look for Ryan to be flying Team ONE on ONE Firearms' Gold & Grey at an IDPA, USPSA, or Multi-Gun matches near you very soon.
We are very pleased to have Ryan aboard. In his new role, he'll play an active part in the management of ONE on ONE Firearms. He'll continue to serve as one of our world-class Firearms Instructor providing top-rated firearms training classes and private firearms instruction. Also, he will be assisting in the management of strategic partnerships for the company. Ryan's previous experience managing competition shooting team Northern California Action Shooters (NCAS) will serve the company well, as Ryan will also be playing a big part in Team ONE on ONE Firearms, and our team of now 9 competitive shooters.
For more about Ryan Harrigan, please see his profile page.
---
About ONE on ONE Firearms LLC | Headquartered in Sacramento California, ONE on ONE Firearms is a top-rated provider of firearms training and gun safety classes. They offer premium firearms training classes for Northern California students of all skill levels. This includes group and private instruction for students wanting California CCW classes, CCW Renewal classes, Multi-State CCW classes,  handgun classes, carbine & rifle classes, and shotgun classes, and competition shooting classes.
Company Mission | "Create a safe, fun, and informative learning environment, where students can craft their firearms skills."
Media | Sean Young – (916) 960 7491 – [email protected]